MERCHANDISE
---
Check out the offerings of American Championship Wrestling, available at our TV taping on 3/15 and soon on this very website!
ACW 16 oz. cup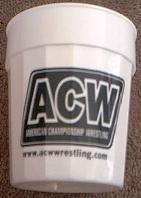 Enjoy your favorite beverage...ACW Style!
ACW Mini-Football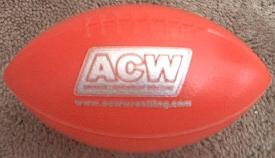 The official football of the Heavy Hitters!
ACW: The Music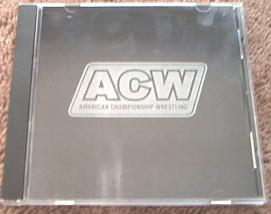 Featuring the music of ACW's stars and upcoming TV show!
ACW: Campus Invasion '02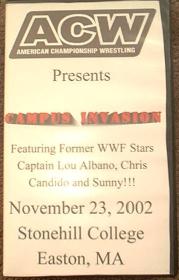 ACW's first-ever show on 11/23 at Stonehill College in Easton, MA! This tape features:
*Chris Candido with Tammy "Sunny" Sytch vs. Alex Arion w/Captain Lou Albano
*The Damned vs. Aaron Morrison/Antonio Thomas vs. Rated G
*Justin Powers, KL Murphy, Larry Huntley, a students match and more!
ACW Magnet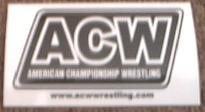 Perfect for hanging up the kids' wrestling school certificates on the fridge!
ACW American Pride T-Shirt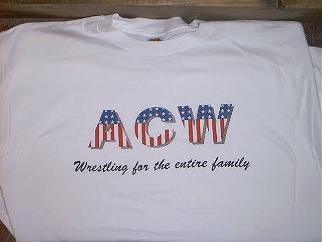 Show off the red, white and blue in ACW fashion!